Jaden Smith & Justin Bieber Have Dance-Off; First Trumpet Of Armageddon Sounded
It's a lazy Sunday afternoon, so let me share the following news with you, gentle reader. Hollywood scion Jaden Smith and noted Canadian hair model Justin Bieber were enjoying themselves at a local New York City bowling alley, when suddenly a dance battle erupted! Breakdance fighting! Probable "dirt off your shoulder" dance moves! The gory pictures follow.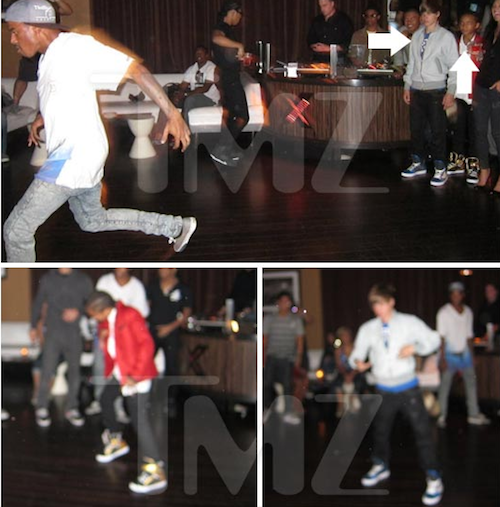 Ignoring the fact that these pictures are so blurry that they look like frames from the Zapruder film, we learn from embedded sources that, though the dance battle was pitched and closely fought, it was tomboy chanteuse Bieber who won the day, thanks to his canny use of the Moonwalk.
Congratulations to both of the combatants and I hope they do just as well when somebody challenges them to a puberty-off.
[TMZ]