Kara DioGuardi Officially Exiting American Idol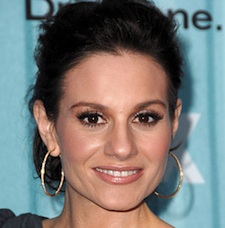 Happy Labor Day Friday, everyone! In a news dump that would make most former presidential press secretaries jealous, Fox announced what everyone already assumed back in July: Kara DioGuardi is leaving American Idol effective immediately. Gasp, shock, surprise! Click ahead to read the full press release and then go on with the rest of your holiday weekend.
Kara DioGuardi is stepping down from her role as a judge on AMERICAN IDOL. DioGuardi joined AMERICAN IDOL as a judge in the series' eighth season.
"I felt like I won the lottery when I joined AMERICAN IDOL two years ago, but I feel like now is the best time to leave IDOL," said DioGuardi. "I am very proud to have been associated with AMERICAN IDOL - it has truly been an amazing experience. I am grateful to FOX, FremantleMedia and 19 Entertainment, as well as the cast, crew and contestants, for all they have given to me. I look forward to my next challenge, and want to thank everyone who has supported me. All the best to everyone on Season 10!"
"Kara was a great addition to our IDOL family," said Mike Darnell, President of Alternative Entertainment, Fox Broadcasting Company. "I've been fortunate to get to know her well, and have always been amazed by her eye for talent and her commitment to developing and mentoring artists. She will be missed, and we wish her continued success."
"Kara is one of the world's best songwriters," stated IDOL creator and executive producer Simon Fuller. "She has been passionate and committed to IDOL over the last two seasons. I will miss having her on the show, but I look forward to working with her in music for many years to come."
· Fox: Kara DioGuardi To Exit 'American Idol' [Deadline]