What's On: Project Runway's Taste Level Spirals Downward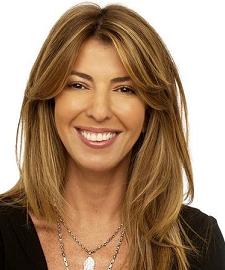 Project Runway's new episode tonight will challenge judge Nina Garcia's taste level in a way unseen since Santino Rice made an ice skating outfit that looked like an exploded turkey. Ready to cringe? Elsewhere on the tube tonight, Snooki gets down and Big Brother gets cutthroat.
Project Runway [Lifetime, 9 PM]
The designers retool old bridesmaid dresses into wearable new looks. Cynthia Rowley is the guest judge and Tim Gunn is the resident badass.
Jersey Shore [MTV, 10 PM]
Vinny and Snooki spend another night together, and the "anonymous" letter leads to tension among the housemates. It probably doesn't lead to Ronnie slowing down his insanity. Glad it was all worth it!
Big Brother [CBS, 8 PM]
Another HOH competition and another eviction. Julie Miller will evaluate it tomorrow so you can understand all the importance.
Lara Croft: Tomb Raider [FX, 10 PM]
Angelina Jolie plays the iconic video game character in a pseudo-futuristic actioner about the recovery of a mystical artifact (Spoiler: It's not an original Playstation). Jon Voight stars as Lara's father, which is really cute and a little unnerving.