Saturday Night Live May Finally Hire Another Black Person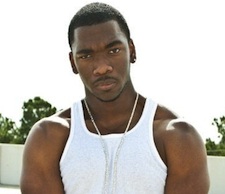 If you're keeping score at home -- and you probably are -- it has been seven years since Saturday Night Live hired a new African American cast member, an unhappy distinction that proved to be quite the hindrance two years ago when Keenan Thompson wasn't up for the task of impersonating Barack Obama. As such, this may be good news for everyone (except maybe the soon-to-be former Obama impersonator, Fred Armisen): SNL may have found another black guy!
Comic's Comic blogger Sean McCarthy -- who previously revealed that Vanessa Bayer, Paul Brittain and Taran Killam were likely to join the cast for the upcoming season -- claims that 22-year-old comedian Jay Pharoah is in talks to be added to the cast as well. Pharoah flew to New York twice in August to test with Lorne Michaels and, apparently, the meetings went fairly well.
Great! But, is he funny? Well, his impressions certainly are. Here's his Obama, which, while not as good as Donald Glover's, is a marked improvement over Armisen's:
Other Pharoah impersonations include Jay-Z, Eddie Murphy, Denzel Washington and Will Smith, the latter two of which you can watch below. (NSFW, unless you're Mel Gibson.)
· More 'Saturday Night Live' news? 'SNL' eyes a fourth new hire to the featured cast! Meet Jay Pharoah [The Comic's Comic]