Glee Season Two Preview: Empire State of Mime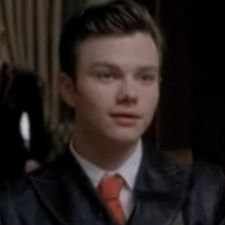 To judge from the show's brand new promo, Glee's second season will also be a meditation on not-stopping-believing: The singers vie to attend nationals, which take place in New York City, and they've got the Jay-Z/Alicia Keys spunk and smiley lip-sync prowess to pull it off. Video after the jump.
Some notes:
· Schue tells the group, "We have to go from a small rebel force to a wall of sound." If there's another glee club in the United States that sounds more like a wall of sound, please stand up. Your accompanist in the granny sweater and curlers is Phil Spector himself.
· Sue Sylvester's "fry cooks and bus drivers" line is not funny, and it is beneath Jane Lynch. A whistle blow is indeed in order.
· The funnest part of the clip is the return of Artie's thug antics (from the episode "Funk," as you'll recall) and watching Kurt jive for a split second in his shades. Kurt's the side-part from the south side, y'all.
· Prediction: We'll be hearing some Beastie Boys and Billy Joel jams this season. And the Velvet Underground, too if we're really, really lucky.
Your First Look at Glee's Second Season, Set to the Tune of 'Empire State of Mind' [Vulture]