Tom Cruise Wanted Zac Efron to Be His Motorcycling Protege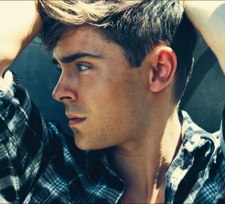 Taylor Lautner, dismount your hog. Though you've clearly tried to steal Tom Cruise's motorcycle-riding mojo as of late, there's another young matinee idol that Cruise was hoping to pass his Ducati on to instead: Zac Efron.
In a new interview with Details, Efron recounts how the Knight and Day star whisked him away for private bike lessons:
"You ride motorcycles?" Cruise asked him. Alas, he didn't. "You wanna learn how?" Cruise invited him out to his house, taught him how a motorcycle engine works, showed him the hangar with his dozens of pristine bikes--including the Triumphs he rode in the Mission: Impossible movies. Efron was allowed to ride a pedigree-less dirt bike. "He made so many great movies," Efron says of Cruise. "I get the feeling that he works really, really hard. It didn't come from swagger with him. It came from dedication, hard work. You see it in the way he physicalizes everything. You watch The Last Samurai and that's him! He's really doing that." I ask Efron why he supposes Cruise bothered reaching out to him. "I don't know," he says. "I don't even want to know. It's just so cool that he gave a shit, the fact that he cared at all. No one else did that."
Do I sense a leather-jacketed Efron/Lautner motorcycle showdown in the offing? I think Randal Kleiser's ears are burning.
The Agony of Zac Efron [Details]