Here's the Movie that Beat Ridley Scott and Kevin Macdonald to Their 'Historic' User-Generated Doc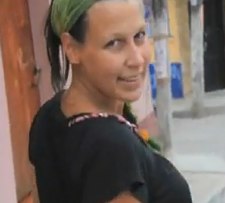 So everyone's gotten over yesterday's Inception hype and has apparently moved on to something smaller called Life in a Day -- a collaboration between directors Ridley Scott and Kevin Macdonald that will comprise a bundle of user-generated clips shot and uploaded to YouTube on July 24. The finished product will premiere next January at the Sundance Film Festival. Today's PR blitz calls Life the "first user-generated feature-length documentary film shot on a single day" and a "historic global film experiment." Which wouldn't be so off-base -- if it were true.
Irish filmmaker Frank Kelly last year solicited similar, same-day submissions for his movie 140, which world premiered in April at the Newport Beach Film Festival. That film's conceit (per 140's production notes):
"140 people in 140 locations around the world shoot 140 seconds of what connects them to their home. The result: a feature-length documentary of poignant moments captured around the world at the same time.
"The idea originated from the element that Facebook and Twitter were being castigated in the press for forcing people to communicate in brief sentences, often without good grammar or sentence structure, and that we were losing the art form of correspondence. Frank's idea was to take the restriction of Twitter (140 characters) and the benefit of it (a global community) to enlist filmmakers around the world to tell their creative story in 140 seconds on June 21, 2009."
And then there's Life in a Day, for which Macdonald has a vaguely similar explanation today (via press release):
"Life in a Day is a time capsule that will tell future generations what it was like to be alive on the 24th of July, 2010. It is a unique experiment in social filmmaking, and what better way to gather a limitless array of footage than to engage the world's online community."
Interesting! Below find a taste of 140, for what it's worth, and check out Life in a Day's YouTube page to be a part of the Scott/Macdonald thing. Just don't expect to make history.