Josh Hutcherson On Making the Spider-Man Shortlist: 'It's Pretty Exciting'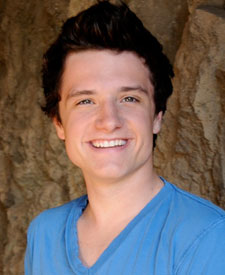 If you're a young actor in Hollywood, there's no hotter role up for grabs right now than the lead in Marc Webb's reboot of Spider-Man. Casting has been underway for months -- and two more names were recently added to the shortlist -- but one constant has been 17-year-old Josh Hutcherson, who's been rumored to be a heavy favorite. When I talked to Hutcherson earlier today for his role in The Kids Are All Right, I tried to find out how he was dealing with all the added scrutiny.
It was recently reported that Aaron Johnson and Anton Yelchin were now on the shortlist for the role. Are you still in the mix?
Yeah. I mean, it'd be an amazing role, I think. I grew up loving the movies, so we'll see. It'd be an amazing movie to be a part of.
It seems like it's been a really long casting process.
It has. I think they went through a couple different breakdowns. They're trying to figure out who exactly it is and what they want it to be and lock that down.
Does it freak you out at all? It's a very public process.
I mean it is, but it's kind of exciting at the same time to see how much excitement there is already built up about it. I'm really excited for the restarting either way. People are like, "Did you read the comics growing up?" No, not really, but the first movie came out when I was nine years old! I grew up watching those movies.
You've been a child actor for a long time. Now you're about to turn 18, and you're on a shortlist for roles with people like Andrew Garfield, who's 27 years old.
Yeah!
What is that experience like? Is this what you've been waiting for?
It's just an honor. Ever since I first started acting, it hasn't ever been a spur of the moment thing I wanted to do. It's been my passion to do this forever. To be considered with these other actors who've been doing this for a while and to be in a movie with Annette Bening, Julianne Moore and Mark Ruffalo, it's just an honor, really. I'm so fortunate to be here and I hope to continue working with this pedigree of people and be on the same list as these other actors. I'm like, "Oh my God, they're up for this role, too? That's crazy! I'm never gonna get it." It's pretty exciting.