LaBeouf's Got the Touch! LaBeouf's Got the Power!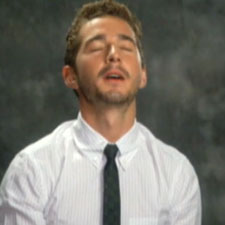 · He's a winner! MTV Movies Blog has Shia LaBeouf singing a few bars of "You've Got the Touch." Or should we call him ... Shia LaBush! [MTV Movies Blog]
· The Emmys have been pushed back again to Sept. 20 after having been switched to Sept. 13th, which the TV Academy and CBS hadn't realized was the same date as the MTV Video Music Awards.
· You think Hollywood assistants are ruthless? You have to read this exchange between a Washington assistant to Rep. Jim McDermott (D-Wash.) named Elizabeth Becton, and someone who made the mistake of calling her "Liz" in an e-mail. I bow to you, Queen of All Bitches On the Other End of the Phone.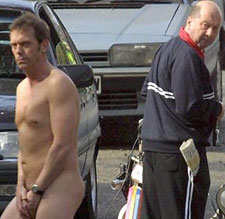 · You know when you know you've become a star? When you can wander from your trailer to the House wardrobe department completely naked and not hear any complaints about it.
· William Joel to divorce Mrs. Ex-William Joel.
· "Marissa Jaret Winokur: You Don't Have to Carry a Baby to Gain Baby Weight!" Tell me something I don't know. Am I right, girlfriends?
· Penn Badgley has gotten his Disturbia.