The Men Who Would Have Been Supermen

In an alternate universe, Henry Cavill could have been one of the most famous actors in Hollywood by now. The 26-year-old Tudors star has been a near-miss for some of the most iconic roles in recent film: he screentested for James Bond in Casino Royale, was a finalist for the Caped Crusader in Batman Begins, and was author Stephanie Meyer's first choice to play the role that eventually went to Robert Pattinson in Twilight. Now, as Cavill makes the rounds to promote his part in Woody Allen's Whatever Works, he's opened up to MTV about the part that came closest to being a reality: the Superman reboot. And that got us thinking -- since Warner Bros. is still considering yet another new take on the franchise, we felt it was the right time to chart the relative career successes of the men who've come the closest to donning Superman's cape.
NICOLAS CAGE
Almost took flight... Cage is the most notorious near-Superman; in the late nineties, he'd been set to star in a Tim Burton-directed, Kevin Smith-penned film about the death and rebirth of Superman (at the hands of villain Doomsday, who's currently menacing Tom Welling on Smallville). $30 million was spent on pre-production before all parties -- including cuckoo-bird producer Jon Peters -- couldn't come to agreement on how to proceed.
Current Career Path: Cage named his son Kal-El in 2004 and is busy saving the world on-screen in one somnolent performance after another.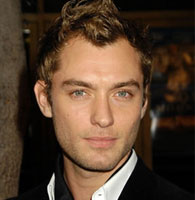 JUDE LAW
Almost took flight... In 2002, Law's name was bandied about by sources close to the Wolfgang Petersen project Batman vs. Superman (where he would potentially have faced off against Christian Bale, who eventually donned the Batsuit on his own). The project was scuttled when Warner Bros. execs decided to keep both franchises separate.
Current Career Path: Law isn't quite the high-flier he once was -- after a series of underwhelming projects, he signed on to be the support to Robert Downey Jr. in Sherlock Holmes.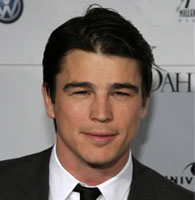 JOSH HARTNETT
Almost took flight... After Batman vs. Superman was scuttled, Brett Ratner heavily pursued Josh Hartnett for a planned Superman trilogy scripted by JJ Abrams (who later went on to reboot Star Trek). Though Hartnett considered the role, he eventually balked at the time commitment inherent in the franchise.
Current Career Path: Hartnett's now rumored to be joining another superhero film -- Kenneth Branagh's Thor (though this time, he'd play the bad guy).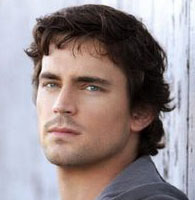 MATTHEW BOMER
Almost took flight... Before dropping out of the project in 2003, Ratner was circling the soap actor Bomer to play the Man of Steel. The decision to cast an unknown (who'd certainly be more amenable to a three-movie deal) marked a shift in casting that would persist after Ratner's departure.
Current Career Path: Did an arc on Chuck (whose executive producer Josh Schwartz had once polished Abrams's Superman script) and nabbed one of the leads on the upcoming USA series White Collar.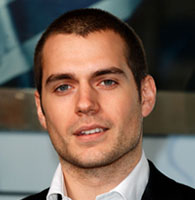 HENRY CAVILL
Almost took flight... Cavill confirmed to MTV that he was attached to a McG-helmed iteration of the project in 2004. Eventually, the flight-phobic director dropped out when studio executives demanded that the film shoot in Australia, paving the way for Bryan Singer to come aboard. After the X-Men director took the reins, Cavill was dismissed, the project was revamped, and Brandon Routh was cast as Supes.
Current Career Path: Cavill's small part in Whatever Works marks a rare foray outside costume dramas for the up-and-comer.
D.J. COTRONA
Almost took flight... In 2007, Warner Bros. attached George Miller to Justice League, which would have featured all of the big DC superheros conveniently cast with cheaper, younger actors. The OC's Adam Brody was attached as The Flash and current Gossip Girl guest star Armie Hammer was meant to don the Batsuit, while Miller had DJ Cotrona (of failed TV series Skin and Windfall) in mind for Superman.
Current Career Path: After Windfall was canceled in 2006, Cotrona didn't work again until Miller tapped him for Justice League -- which then, too, was terminated before shooting. The only thing he's done since? The upcoming Lasse Hallstrom weepie Dear John, where he plays "Noodles."