For Your Ears Only − Ranking The 22 Bond Theme Songs From Worst − Sorry Jack and Alicia! − To Best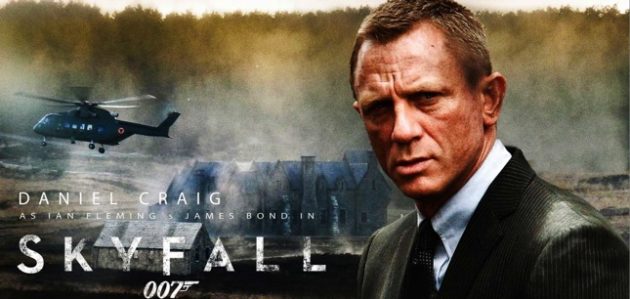 4. Dr. No
The first 007 adventure to hit the theaters featured a very sparing use of visuals,
but there's something minimalist and cool about the opening credits. No pop star
is present as with later Bond themes, but the iconic 007 overture, performed here
in jazzy, swingin' sixties London style, defined an era of cheeky coolness that later
began to ape itself. There's also a weird segue into some calypso music that doesn't
really gel, but sometimes you have to take what you can get.
3. A View to a Kill
This is, without a doubt, the most fun James Bond theme to karaoke. It may be the
worst of the unimpressive Roger Moore-era (despite starring roles from Grace
Jones, Donna's mom from That 70s Show, AND Christopher Walken), but goddamn, a Duran Duran James Bond theme? Nothing screams 1985 better than this neon-festooned opening sequence. As an added bonus, this being right around the advent of the music video era, the visuals actually reflect the mood and pacing of the song, forgoing the usual Bond opening sequence formula of "naked girls+shadows+guns".
Bonus: it's a great karaoke track.
2. Live and Let Die
Roger Moore officially ushered the James Bond franchise into the 70s, and just as
audiences across the world were given a new 007, Paul McCartney and Wings gave
them a very different opening title sequence, complete with plenty of semi-racist
voodoo imagery. "Live and Let Die" is one of the greatest title tracks of all time
(not really a fair contest with legendary producer George Martin at the helm), and
perhaps the only song that has been covered by both Guns 'n' Roses AND Weird Al
Yankovic (the unreleased "Chicken Pot Pie")!
1. Goldfinger
Goldfinger marks the first appearance of a vocal pop performance in the opening
credits of a Bond film, and man oh man, what a piece! Shirley Bassey's brassy voice
perfectly introduces us to one of the most instantly recognizable villains in the
history of Bond, and follows what might be the greatest Connery one-liner of all
time. Cheers all around, this sequence, song, and film are about as good as it gets in
the world of 007.
John Jarzemsky is a contributor at LitReactor, Twitch, and can be read semi-regularly at his personal blog, the ineptly named Super Roller Disco Monkey Hullabaloo! or on twitter @jtjarzemsky. He is big in Japan.