WATCH: Bad-Ass Benedict Cumberbatch Wreaks Havoc In New 'Star Trek Into Darkness' Trailer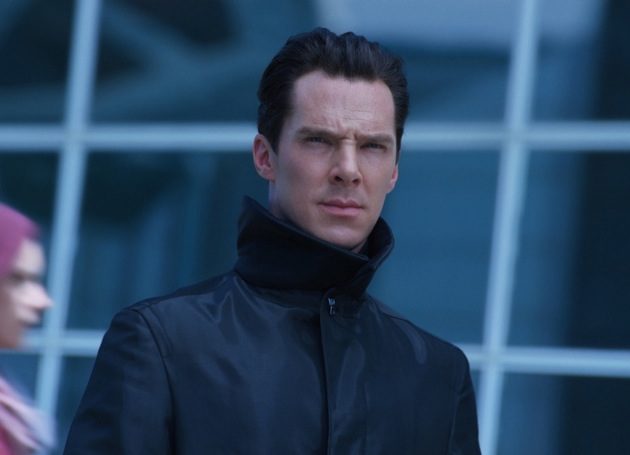 Whether Benedict Cumberbatch is Robert April, Khan or some other canon character entirely, he's going to be awesomely evil judging from this new international Star Trek Into Darkness trailer.  He's also going to speak in a measured and lordly British accent that will surely have him competing with Ben Kingsley's the Mandarin for Affected Villain Voice of 2013.
That said, he does get some good lines in this clip.  My favorite: "I will walk over your cold corpses," although the "I am better" exchange with Kirk is pretty effective, too.
There's plenty to look at in this trailer, including glimpses of Peter Weller in an alarming hairstyle,  Alice Eve in black lingerie and some white-knuckle space-travel scenes:  Kirk and crew thread the needle in a shuttle and the video climaxes with some new shots of that starship — hard to tell if it's the Enterprise — making an unplanned water landing on Earth.
More on Star Trek Into Darkness: 
Follow Frank DiGiacomo on Twitter.
Follow Movieline on Twitter.