Domestic Box Office Rises In Dollars And Audiences In 2012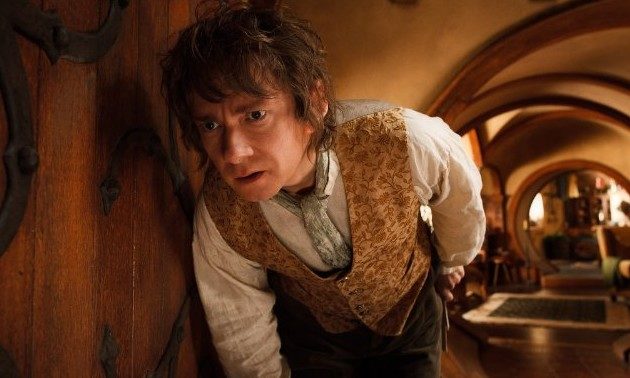 Year on year, Hollywood's box office receipts rise. And while the 2012 numbers came in higher than 2011, the year marked a specifically good turn for the movie industry: the number of actual tickets sold went up for the first time in three years.
The year's big numbers come despite a generally slow summer blockbuster season.
The number of admissions have had a general decline for a decade, with the number of tickets sold flat lining in 2011 with 1.29 billion, which was the lowest number since 1995, according to A.P. Dollar amounts typically rise despite the decline of audiences numbers due to the rise in ticket prices. But for 2012, ticket sales rose 5.6 percent to 1.36 billion by December 31.
The number is still significantly below the peak of 1.6 billion sold in 2002. On the overall revenue side, the domestic box office should top out 6 percent ahead of the $10.2 billion figure last year and also top Hollywood's previous $10.6 billion record set in 2009.
Leading the list of box office hits was Disney's The Avengers with $623 million domestically ($1.5 billion worldwide) and Warner Bros.' third Batman installment The Dark Knight Rises with $448 million domestically ($1.1 billion worldwide). Lionsgate's The Hunger Games grossed over $408 million ($686.5 million) while Sony's James Bond pic Skyfall reached nearly $280 million as of Sunday (and will likely surpass $1 billion this week); The Twilight Saga: Breaking Dawn Part 2 has a domestic total so far of nearly $282 million ($759.1 million worldwide); The Amazing Spider-Man topped out at just over $262 million in the U.S. ($752 million worldwide). Other big 2012 titles included Madagascar 3: Europe's Most Wanted ($216 million) and Ice Age: Continental Drift ($161 million).
And Peter Jackson's The Hobbit: An Unexpected Journey has totaled $157 million domestically since opening December 14th in the U.S.
While it's good news for Hollywood, the future of the box office dollar continues to like overseas. International audiences used to amount to less than half of a typical release, but that figure has swelled to two or even three times dollars spent domestically. Even pics such as Battleship and John Carter which tanked in the U.S. came out decently overseas ($209.7 million abroad for John Carter and $237.6 million for Battleship).
The domestic market has also been hampered with the advent of ever-sophisticated home entertainment systems, portable devices and video games. Still, most agree the big screen experience with an audience is the best way to see a movie.
"Every home has a kitchen, but you can't get into a good restaurant on Saturday night," Dan Fellman, head of distribution for Warner Bros told A.P. "People want to escape. That's the nature of society. The adult population just is not going to sit home seven days a week, even though they have technology in their home that's certainly an improvement over what it was 10 years ago. People want to get out of the house, and no matter what they throw in the face of theatrical exhibition, it continues to perform at a strong level."
[Sources: A.P., Box Office Mojo]